Where does it all go?
Time?  Nope, trash.
Most of us don't give much thought to something once it has been discarded in a trash can. So where does all that you "throw away" end up? Most of it goes to the landfill, but sadly not all of it. While some people have no issue littering, many people do make an effort to keep our environment clean. However, garbage does find its way into nature, and eventually our oceans. Plastic is the most pervasive due to its slow biodegradability. Although some plastics have been found to biodegrade quickly through photodegradation, resulting in the release of toxic chemicals into the water.
So why does a single straw or a small wrapper matter on our vast planet? Well, for this sea turtle, a single straw mattered a lot.
While the video may be difficult to watch, I am grateful that this particular turtle was able to receive assistance. So the next time you wonder where does it all go….think of this turtle and all the other animals on Earth. It does go somewhere, and it's up to you to make a difference.
How do we make difference? Remember the 3 R's? Reduce, Reuse, Recycle. Reduce the amount of plastic you use in your daily life and only purchase what is truly needed. Look for reusable items and recycle what can not be reused or re-purposed. In regards to straws, don't buy them and decline using them at restaurants. Or even better, purchase some reusable straws- there are some (awesome) reusable straws available. My kids love these…
 A Healthy Planet Begins With You!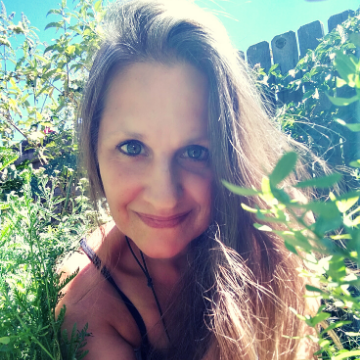 Daughter of the Earth, Mother of her creations. Ivanna (Evie) doesn't care for titles, but the ones that fit best are homeschool mom, herbalist, and blogger. Her greatest joy is guiding others to find true wellness within themselves and Mother Earth. When not spending time with her beloved family, she can be found researching everything related to holistic wellness, crafting herbal remedies, or visiting with the plants in the Magical Garden.