The best kitchen appliance…ever!
If you know me personally, you know all about my love of a certain kitchen appliance. For over ten years, I have praised my Vitamix. It is pretty much the only small appliance that maintains precious real estate on my small countertop area. It stays out on the counter mostly since it gets used so many times a day. It is just easier to leave it out. It even goes on vacation with us!
I often get asked if a Vitamix is worth the price. And I say YES! It is worth every penny and even more. A big selling point for me with any company is their customer service. Their customer service is hands down the best I have ever experienced.
Over the years, I have looked at other super-powered blenders, and none have compared to Vitamix. Most of the other blenders can do some of the things the Vitamix can do, but most cannot do everything.
The Vitamix comes with a wet blade container and a dry blade container. I use the dry blade container less often, but it is great for making powdered sugar, bread crumbs, and flour. I have even used it to make some of my household cleaning products. From making simple smoothies to soups and even alfredo sauce, I could write an entire book about everything I have made with it. I plan to share some of my recipes at a later date on my blog.
If you have any questions or even opinions about the Vitamix, I would love to hear them!
Remember, a healthy planet begins with you!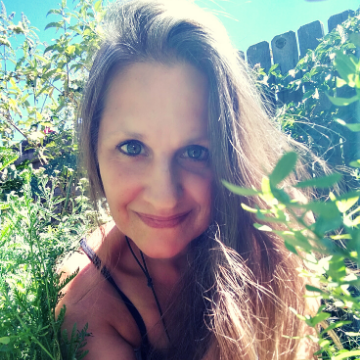 Daughter of the Earth, Mother of her creations. Ivanna (Evie) doesn't care for titles, but the ones that fit best are homeschool mom, herbalist, and blogger. Her greatest joy is guiding others to find true wellness within themselves and Mother Earth. When not spending time with her beloved family, she can be found researching everything related to holistic wellness, crafting herbal remedies, or visiting with the plants in the Magical Garden.