Healthy Juice Recipes for Liver Detox
Juice detoxes are quite popular these days. From the simple do-it-yourself recipes to the more structured programs. For the most part, the end goal is the same- to detox the body. Our bodies are constantly detoxing, our bodily functions are proof of this. However, there are times where we may need to facilitate the process. For this, juice detoxes are a great way to achieve this goal. Of course, there are dietary changes, supplements, and many other methods of detoxing the body.  And quite often, a combination of all methods is utilized for optimal results.
What if your goal is just to do a simple detox? Perhaps you are recovering from an illness, wanting a reset for your dietary habits, or just feel it is time for a "spring clean". I prefer simple, easy to do at home, with attainable ingredients, types of detoxes. So when my friend, Mark Oskay, mentioned to me that he created a 4-day liver detox, I was intrigued.  I asked him if he wouldn't mind sharing the recipes with me.  I really liked the simplicity and effectiveness of the recipes. I thought it would be great to share them with all of you, as I feel these recipes would enrich anyone's wellness journey.
Mark shares a lot of the same ideas that I do for healthy living and nourishing foods. He often shares amazing recipes with me. As a matter of fact, Mark introduced me to water kefir. He is also a fantastic massage therapist.  Knowledgeable, compassionate, and professional…he is the LMT that I recommend to my local clients when they are in need of massage therapy. To learn more about Mark, connect with him on Facebook. Continue reading for Mark's personal account of what led him to create the juicing recipes.
Okay, to start off I have had really bad seasonal allergies this year. To top it off, recently I was very sick with a respiratory tract infection starting on Father's Day…it was 6 miserable days in bed. Well, a good friend of mine recommended to me that I should try a liver detox because that has a lot to do with allergies. Now I didn't want to just drink the same stuff every day so after a couple of hours of surfing the net I came up with my own "4-day Liver Detox".
Day 1.
Liver Detox Juice Recipe
Servings:2
Tastes: Tart
INGREDIENTS:
1 beet (medium size)
6 celery stalks
1 cup fresh cilantro
½ lemon
1 knob ginger
DIRECTIONS: Add all ingredients to a vegetable juicer. Gently stir juice and consume first thing in the morning & after dinner.
Day 2.
Deep Green Liver Detox
Serving: 1 (make x2)
Tastes: Tart
INGREDIENTS:
1/2 cucumber
2 cups kale
1 lime, peeled
1 cup swiss chard
1/2 lemon, peeled
DIRECTIONS: Run all ingredients through a juicer and enjoy. Consume first thing in the morning & after dinner.
Day 3.
Liver Detox Green Smoothie
Servings: 1
Tastes: Sweet & Yummy
INGREDIENTS:
2 oranges, peeled
1/2 rib celery
1 lemon, peeled
1/2 cup dandelion greens (or other bitter green)
1/2 cup parsley
DIRECTIONS: Place all ingredients in a blender and blend until smooth. Drink in the morning immediately Enjoy!
Day 4.
Liver Boosting Beet Juice
Servings:1
Tastes: Sweet
INGREDIENTS:
1 beet
1 carrot
1 lemon, peeled
1 handful parsley
DIRECTIONS: Run all ingredients through a juicer and enjoy. Drink in the morning immediately.
What I found with the past 4 days was my *urine ran clearer and I digested my foods better than I did those miserable 6 days.
*Why does that matter?
Because after drinking all that beet juice some people will notice that their urine can be very pink and in some cases, it will be alarming.
There is a "Beet Juice Test" that can be performed to test stomach acid and digestion.
I juice whole raw veggies every day for my breakfast and make sure I have at least 1 glass of Kombucha or Water Kefir. My body's filtration of the foods consumed those 6 days wasn't working at its best and I believe that this 4-day liver detox really helped. I am actually adding this as a monthly regimen.
Hope you all enjoy, Live well & be healthy, Mark Oskay
 
I hope that Mark's recipes inspire you to try some juicing. If the prep time seems too time-consuming, try prepping ahead of time. Once a week I try to prep a week's worth of juicing. I wash and cut up most of the ingredients and then store it all in glass containers in the refrigerator. I do most of my juicing with my Vitamix. I also have a very basic juicer that I use occasionally, although I do have plans to upgrade soon. Here are some juicers that Mark recommends: Omega, BioChef, and Tribest Slowstar. I would also like to add that Mark shared with me that over the course of 4 months, he lost 31 pounds. He modified some of his eating habits and maintained the same exercise routine as usual. I find this a testament to the idea that, quite often, weight loss is a side effect of healthy lifestyle changes.
As always consult a qualified health professional prior to making dietary changes, especially if you are on any medication or are experiencing health issues.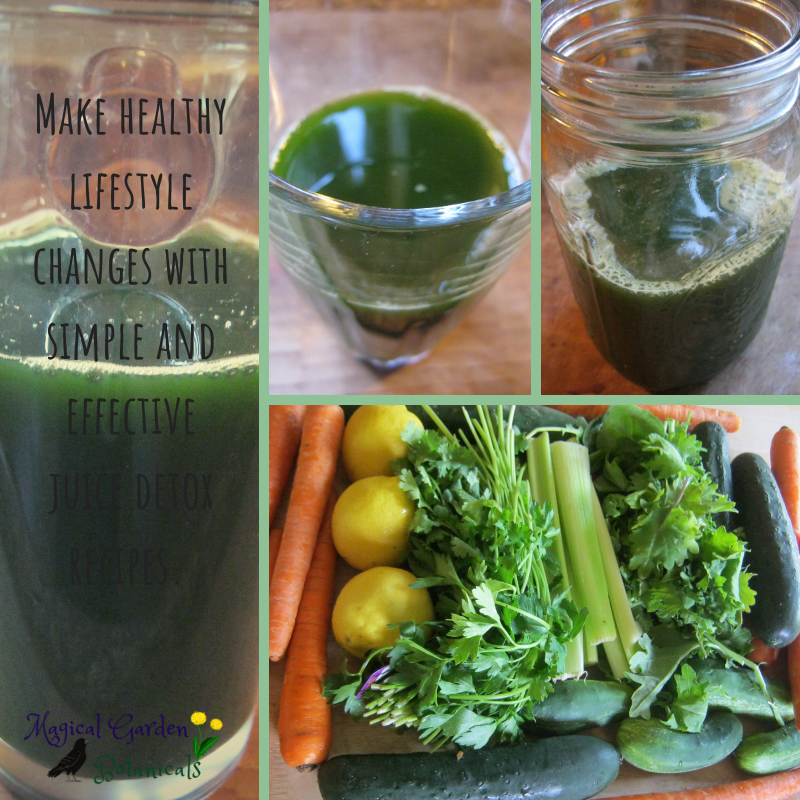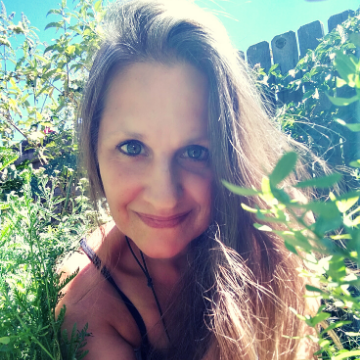 Daughter of the Earth, Mother of her creations. Ivanna (Evie) doesn't care for titles, but the ones that fit best are homeschool mom, herbalist, and blogger. Her greatest joy is guiding others to find true wellness within themselves and Mother Earth. When not spending time with her beloved family, she can be found researching everything related to holistic wellness, crafting herbal remedies, or visiting with the plants in the Magical Garden.